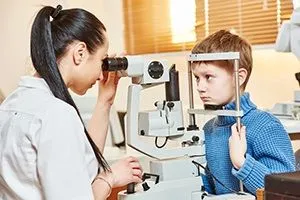 Home
>
Services
>
Optometrist
How Can An Optometrist Help Me?
An optometrist examines, diagnoses, treats and manages diseases, injuries, and disorders of the visual system, the eye, and associated structures. Optometry also allows your eye doctor to identify related systemic conditions affecting the eye. Optometrists will typically perform the following services at your visit:
Perform vision tests to check for sight problems
Check for eye diseases
Prescribe glasses, contact lenses, and medications
Provide vision therapy or low-vision rehabilitation
Pre- and postoperative care for those undergoing eye surgery
Evaluating for the presence of diseases
Promotion of eye health by offering various tips on eye health and care
When it comes to choosing an eye doctor that is best for you, take a look at your needs. One type of eye doctor is not always the best choice, but for your individual cases, the best optometrist should:
Be recommended by your doctor, friends or family
Meet your individual needs and vision problems
Be someone you like and trust
Preserving your eye health and enhancing your vision is the number one goal of your optometrist. Visit our office for an eye exam, and to receive proper care for the health of your eyes and vision from our eye doctor.
Need to visit an optometrist in the Santa Rosa Beach, FL area?
Call O'Donnell Eye Institute at 850-622-4000 to schedule an appointment!